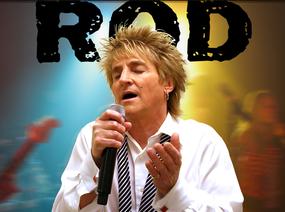 Tribute to Rod Stewart - Rob Caudill



Category:

Tribute Shows



Information:

From the age of seventeen people always told Rob he looked like Rod Stewart. Rob began his musical career after graduating high school. He then moved to Memphis, TN to study music at Memphis State University and began playing bass for local bands around town.


This one time session musician and bass player for a band called the Breaks got his first real break when they signed to RCA Records. The Breaks' first single, She Wants You, was played in heavy rotation on music television which caught the attention of Bugle Boy Clothing, who used the Breaks for their first commercial on MTV.


Later, Rob began doing session work with Joe Walsh of the Eagles and jammed with many others such as John Entwhistle of the Who, along with members of Lynard Skynard and Red Hot Chili Peppers just to name a few. In 1996, he couldn't seem to escape the remarkable natural resemblance to Rod Stewart so he heeded the advice of Joe Walsh and began his tribute career. Rob put down his bass, bought some wild clothing and studied a lot of Rod's videos/his moves/mannerisms.


Now, more than a decade later, he is still spinning his mic stand and kicking his soccer ball into audiences everywhere. Rob has performed his Tribute to Rod Stewart all over the world including China, Malaysia, United States, Japan and Canada. When he leaves town he is armed with his Tonight's the Night Band, a repertoire of more than 100 Stewart songs, covering everything from the beginning years to the Great American Songbooks, and a wardrobe of loud suits.


He has been working with the world famous Legends in Concert out of Las Vegas for the past 10 years. He also works independently doing a high energy 2 hour show and claims "I've got the greatest job in the world, making a living doing something I love."